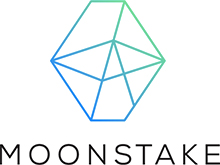 SINGAPORE, Feb 6, 2023 – (ACN Newswire via SEAPRWire.com) – Moonstake, a leading provider of staking services for blockchain networks, partners with Humans.ai, AI and blockchain startup focused on harnessing the power of artificial intelligence in an ethical framework. The partnership will focus on the advancement of AI-powered applications on the blockchain on the Asian market, leveraging the strengths of both companies to drive innovation in the field.
"We are thrilled to be partnering with Moonstake, a company that shares our passion for using cutting-edge technology to solve real-world problems," said Sabin Dima, CEO & Founder at Humans.ai. "The combination of our AI expertise and innovation and Moonstake's blockchain know-how will allow us to empower solutions that are truly useful to society and able to scale to meet the needs of the Asian user base and business clients," added Sabin Dima.
The partnership will begin with a joint development program, aimed at exploring the potential of AI-powered applications on the blockchain and identifying new business use cases for this technology. The companies also plan to launch a series of joint initiatives, including regional events, to foster collaboration and innovation in the AI and blockchain sector.
European startup Humans.ai addresses some of the major dysfunctions present in the current AI status quo. As AI is rapidly gaining traction all around the world, benefiting numerous industries and businesses, the Humans.ai team has made it its mission to assist the transition of artificial intelligence, AI models, and AI-based solutions from the centralized Web2 domain, where giants of the tech industry hold the reins to innovation development, to a decentralized environment, where artificial intelligence is becoming a democratized asset that is constantly monitored by real humans to ensure its ethical use.
Moonstake started the staking business in 2020 with the aim to create the largest staking network in Asia. Since then, the company developed a user-friendly Web Wallet and Mobile Wallet (iOS / Android) with support for over 2000 cryptocurrencies. After a full-scale operation launched in August 2020, Moonstake's total staking assets have grown rapidly to reach $1 Billion, allowing Moonstake to become one of the top 10 staking providers globally. Currently, Moonstake supports 18 leading PoS assets including Cosmos, IRISnet, Ontology, Harmony, Tezos, Cardano, Qtum, Polkadot, Quras, Centrality, Orbs (Ethereum and Polygon), IOST, TRON, Shiden, FIO, Everscale, Oasisa and Solana.
By merging AI with blockchain, Humans.ai aims to create the AIVERSE, which is an ecosystem hosting the economy of AIs, with the objective of giving people control and ownership over the future evolution of the technology.
"We believe that the partnership between Humans.ai and Moonstake has the potential to revolutionize the way that AI and blockchain technology are used together," said Mitsuru Tezuka, Founder at Moonstake. "By joining forces, we are able to expand a truly decentralized ecosystem for AI that is more secure, more transparent, and more accessible to a wider range of users."
About Moonstake
Moonstake is the world's leading staking service provider that develops and operates decentralized wallet services for businesses and individuals.
Since its launch in April 2020, Moonstake has partnered with 27 leading platform providers, including Cardano's constituent Emurgo, developer of the Polkadot-connected blockchain Astar Network Stake Technologies, and the TRON Network with over 50 million users. In May 2021, Moonstake further enhanced its corporate credibility by becoming a wholly owned subsidiary of OIO Holdings Limited, a company listed on the Singapore Stock Exchange.
Using blockchain technology, Moonstake aims to progress toward a world where anyone can easily make use of highly secure and reliable digital asset management tools. https://www.moonstake.io/
About Moonstake's staking business
For the staking industry, which has grown into a 630-billion dollar market as of September 2021, Moonstake provides a decentralized staking service that does not require user deposits, and supports nodes around the world in addition to its own validator nodes. Moonstake currently supports the staking of 18 blockchains. With a total staking assets of 1.8 billion USD and a global user base, the company ranked third out of more than 10,000 providers worldwide in June of the same year.
About Humans.ai
Humans.ai is creating an all-in-one platform for AI-based creation and governance at scale. Humans.ai leverages blockchain technology and artificial intelligence to enhance the standard NFT and expand its functionality, transforming it from a static art form to an interactive and intelligent asset class capable of encapsulating neural networks or segments of a person's digital DNA. The technology, named AI NFT, represents a new type of NFTs that enable people to use their biometric data to create artificial intelligence solutions that are kept ethical by complex governance, consensus, and verification mechanisms.
Humans.ai's unique consensus mechanism, Proof-of-Human, will be integrated to demonstrate there is a real human behind every transaction, making it more secure and trustworthy. https://humans.ai/
Copyright 2023 ACN Newswire. All rights reserved. (via SEAPRWire)